We headed up to Venice tonight for a Pop Up Shop Party for Orisue. I know what you're thinking, party on a Tuesday night? Well what can I say we're sorta like a big deal plus it's always good to see some familiar faces. My favorite part of tonight was taking pictures and having people ruin it by jumping in the picture. I don't understand why people do this I'm going to delete it anyways. To me this is kind of like when people add you for no reason on facebook/myspace and then I get to click IGNORE. Back to the real reason why I was there, oh yeah the event went well. It was crowded, good music, and free liquor what more can a guy ask for.
Met an interesting character randomly through just walking around aimlessly taking pictures. This is Matt from RobnSteel clothing. It was nice meeting you and your crew.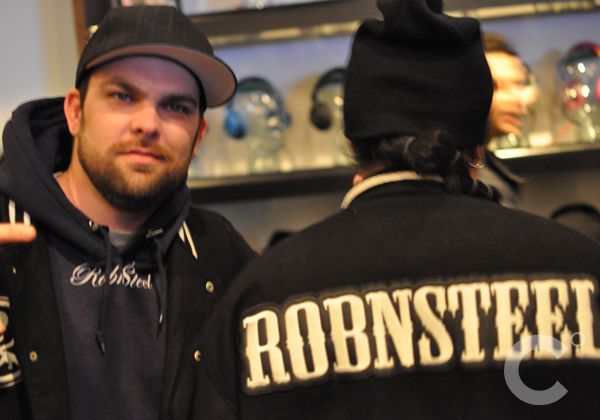 For some reason these heads reminded me of T-1000 wearing headphones. If you don't know who T-1000 is google it.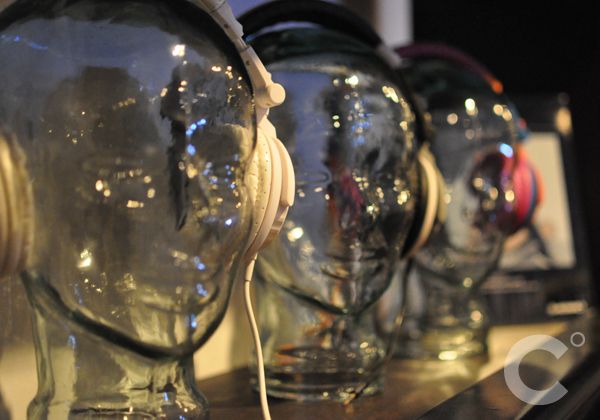 Brian(Triumvir) and the always classy Mr. Montiel (Orisue)
U.N.I. performance. Thanks for the flash assist fellow photographers.
By Vincent "Baba Booey"