Haven't seen my triumvir / cakedout coworkers anywhere except in the office for a while. Finally got to cheer some beers and kick back with the crew
Sangria specials? For the win.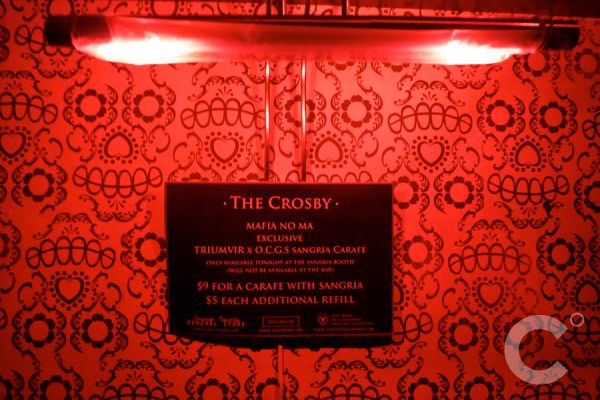 You had to get there early to get one of these. I know I didn't.
Vincent and Lerche…. Always trying, never succeeding.
Tachi and Gordon(LRG) on the ones and twos.
…and last but not least, had to put my drunk room mate on blast:
Thanks for coming out!
-Mikey boner